Pocket Voltex
A tiny controller for K-Shoot MANIA/Sound Voltex or other similar games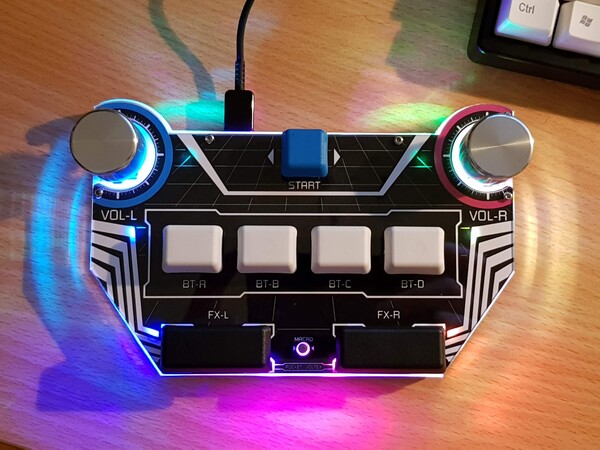 Current status 2018/06/11: Final prototypes being ordered today. About 3 weeks turnaround, then verify functionality, then orders will open
Interested in the next batch? Put your name down here. I am hoping to open orders in late June now. The price of the controller is $90 + shipping (assembled) - I hope to have free shipping for the next batch
FAQ
Do you ship to {country}? Yes
How long will it take? 2 weeks once I ship (which may be some time, see above)
How much for shipping? $10 or free, I don't know yet
Tracked? Yes
How do you accept payment? PayPal
Questions? Shoot me an email.
Features:
Gateron mechanical switches
Rock solid Bourns encoders with hardware smoothing
8 RGB LEDs
Beautiful laser cut acrylic case
Custom aluminium knobs by DJ Dao
Acts as a gamepad or keyboard/mouse (KSM)
Native support for SDVX e-AMUSEMENT CLOUD
HID Lighting support
Configurable card/pin macro key
No drivers required!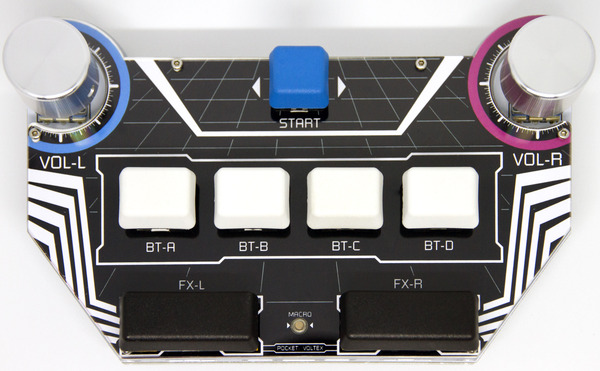 What's in the box?
1x Pocket Voltex (assembled or kit)
1x USB cable (2.4 amps, suitable for phones too!)
7x O-Rings to dampen switch sounds
1x 1.5mm Allen key to attach knobs and case screws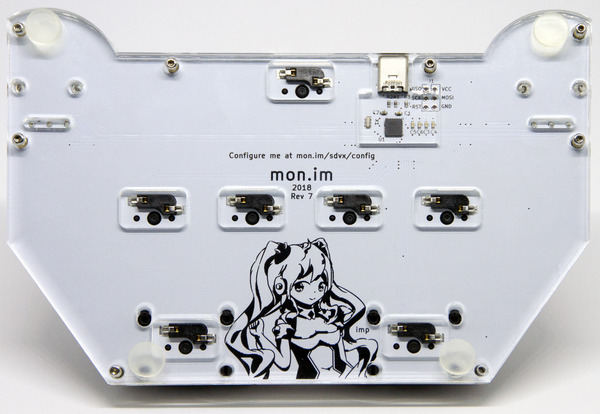 How hard is the DIY kit?
Assembly should take about 15 minutes. You will be required to solder 7 Cherry MX style switches. You will also need to screw the case together (16 bolts, 8 nuts) and attach the 2 knobs. This requires a 1.5mm hex driver (provided).